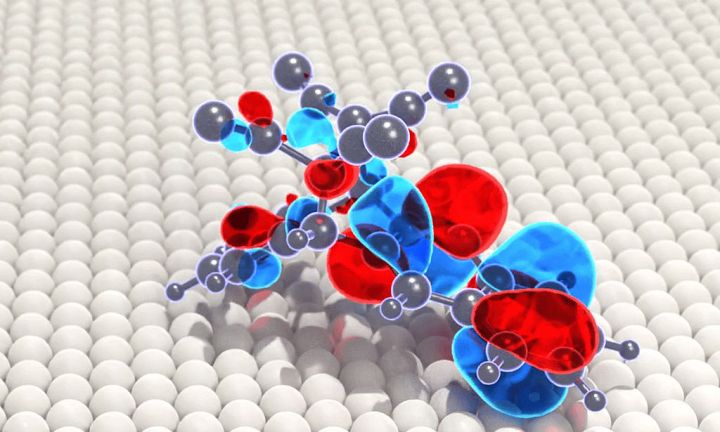 11.3 million euros for super-slow-motion microscopy of electrons
The European Research Council ERC has now awarded physicists Prof. Dr. Rupert Huber from the University of Regensburg, Prof. Dr. Ulrich Höfer from Philipps-Universität Marburg, Prof. Dr. Stefan Tautz from Forschungszentrum Jülich and Prof. Dr. Peter Puschnig from the University of Graz one of the highest European awards, a Synergy Grant endowed with 11.3 million euros, for their research into these orbitals. 6.7 million euros of this amount goes to Regensburg. The prize can only be won as part of a team and supports established top researchers with scientifically groundbreaking projects that cannot be addressed by a single research group.
A cinematic experience in a class of its own - observing incredibly fast quantum processes all the way to chemical reactions at the highest resolution: That is the goal of the "Orbital Cinema" project, for which physicists from the University of Regensburg, Forschungszentrum Jülich, and the Universities of Marburg and Graz today received one of the coveted ERC Synergy Grants from the European Research Council (ERC). The researchers want to record the lightning-like movements of electrons in molecules in ultrafast slow motion for the first time. In a revolutionary way, this will provide direct insight into the inner structure of quantum jumps and charge transfer processes and show how chemical reactions can be controlled by electric fields and light.
Press link: https://www.uni-regensburg.de/pressearchiv/index.html?tx_news_pi1%5Baction%5D=detail&tx_news_pi1%5Bcontroller%5D=News&tx_news_pi1%5Bnews%5D=18427&cHash=b2cad4d6a495b8295b449a1e1c3e1d9a